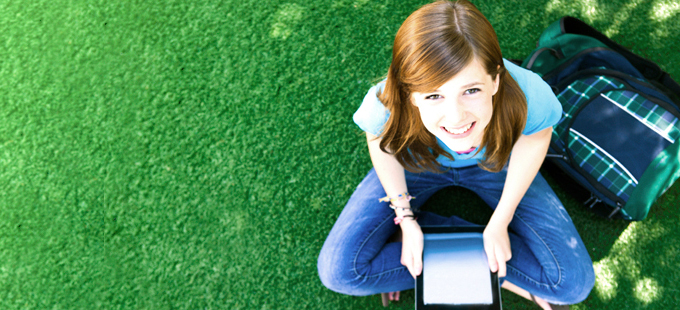 Mobile friendly, role specific view for VETtrak.
VET Campus requires the VETtrak API available from OzSoft. VET Campus is optimised for desktops and mobile devices down to the mini sized tables in both Android and Apple environments. The VET Campus App can be registered in the GooglePlay and AppStore in your name and with your branding – we will even do it for you.
VET Campus is fully integrated with VET LMS.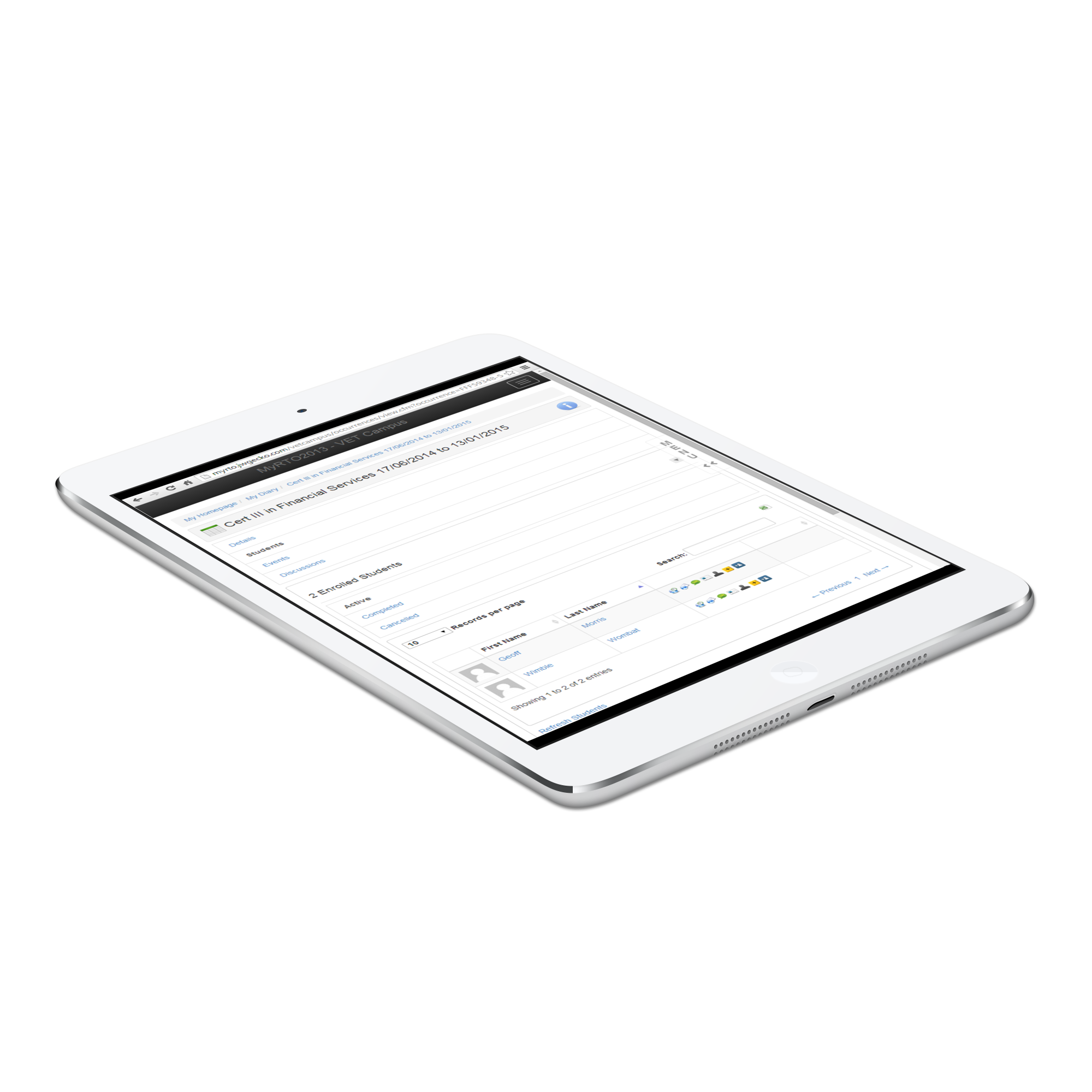 For Students
My Contact details
About me
Phtograph or Avatar
AVETMISS
Password
Message trainer, staff and cohort
My Classes
My Enrolments (Occurrence, Contract, Non-contract, Qualification, Units)
My Trainers & associated RTO staff
My Awards - issue date, parchment number and expiry
Location maps and directions
Trainer is Student - Dual role supported

For Employers
My Employees
Student details
Enrolments
Attendance
Absences
Awards
Progress
Add employee
Add enrolment
Management Structure & Nested Employers Supported
Corporate learning report download (at each employer level)
Employer Logo
Employer themes
Employer landing pages
Employer App
For Trainers
Find student
Calendar / Diary
Mark Attendance and document
Provide Assessment and document
Occurrence Unit links to TGA
Messages (in and outbound - web, email & SMS)
Update student notes field
My Students
My Occurrences
My Colleagues
Training Resources
Learner Resources
RTO Resources
My Resources
"View As" student for support
For Training Managers
Includes Trainer Functionality
Find Trainer
View Trainer calendars
Review Trainer outstanding attendance reports
Review Trainer outstanding assessment reports
View as Trainer and Student
For Admissions
Includes Training Manager functionality
Create new client
Add new enrolment
Funding Wizard - VTG, QLD Cert III
Occurrence Health Report - forward booking management
For Referrers inc. JSA
Create new client
Add new enrolment
Funding Wizards - VTG, QLD Cert III
For VETtrak Administrators
All functionality
Content for programme types
Content for programmes
Learners Guide management
Course material management
Pricing rules for employers
Incomplete booking report
Sales dashboard
Enrolment dashboard
VET Campus put your VETtrak data into the hands of the people who need it – wherever they are!
Book a demo today, have VET Campus next week.