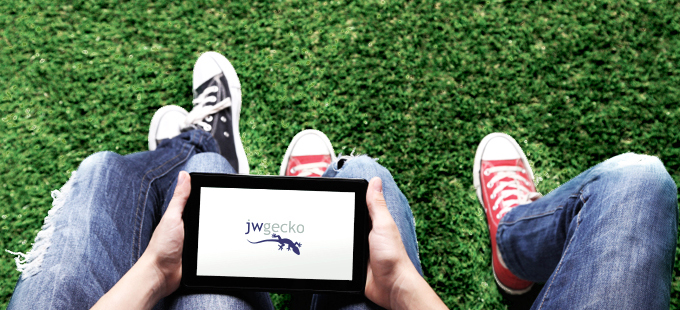 Introduction
While almost all user support for the JWGecko platform is free to Trained Users there are some grey areas between supporting the functionality and the use of our software, supporting third party products and integrations as well as supporting the IT environment in which it operates. We have attempted here to clarify what is included as free support and what the cost of non-included support would be.
Use of all JWGecko products and services is subject to the JWGecko Terms of Trade which can be found here.
Enquiry Mate has its own support policy here.
There are several support rates:
Included - Some services are included in the licence fee at no extra charge.
Training & Support - Tasks that require product knowledge such as training and product usage questions.
Technical - Tasks that require technical knowledge such as database changes, program changes, HTML document editing.
Our current support rates can be found here.
More details about training and support services can be found here.
When each support rate is applied in each situation is described below.
What is a "Trained User"?
Basic training is usually included in your initial purchase package. This initial training can be delivered to a group at no extra cost. It is up to you to make suitable arrangements for staff to participate in training. You would also be charged for travel costs if on-site training is required more than one hour travel from the trainers base location. If conducted by on-line meeting, training for more than two staff members requires a training room on your end with a data projector and a high quality speaker phone. Further training can be arranged at the support rate.
General Assistance - "free to trained users"
Once staff members have completed their basic training general support is free of charge. Such support includes questions such as "how do I do this?", "where do I enter this field?", "Why does that field have that value?", "tell me if I am doing this right", etc. This customer service portal is designed to assist with these questions and we will be always be adding new articles in response to frequently asked questions so you might get the answer you need immediately. If not, the portal has a build-in ticketing system. You ask your question and it will be assigned to an agent, queued for action and addressed in order. Once we have investigated or researched the problem based on your description, the agent will usually contact you to trace the problem, answer your question, or discuss the details of the issue further.
System Issues
Addressing issues with the system caused by problems with your network or windows configuration are charged at the technical rate. Many of these issues are best solved by referring the problem to your IT support resources. Common issues are covered in another article in this section.
Bugs
If the product is not working as we intended, we will address the problem at no charge.
Configuration
Some initial configuration is included in your setup package but this process is mainly to provide some real data to get started with and to show you how to do it yourself. Users can adjust many aspects of the process. If you do require assistance beyond the initial package, this may be considered a general assistance which is "free to trained users". If however you require us to do the work and not just show you how to do it yourself, this will be changed at the support rate.
Enhancements
If the software not working as you would like (even though it is doing what we intended), you can request a change and we will investigate the viability of the enhancement. If the intended changes are purely an enhancement or additional option to the system that we think would be a worthwhile feature, we may agree to implement it as part of our product development cycle at no charge. If you require the change urgently, you will need to pay for the development at the technical rate.
If the changes are very specific to your needs and unlikely to be useful to other users, it would always be charged at the technical rate. As well as the initial development cost, there will be an additional charge in your annual software maintenance to maintain those changes in future releases.
Documentation
Corrections and enhancements to documentation is generally done for free as part of our general support process. If you require a specific document urgently then we may charge at the support rate.