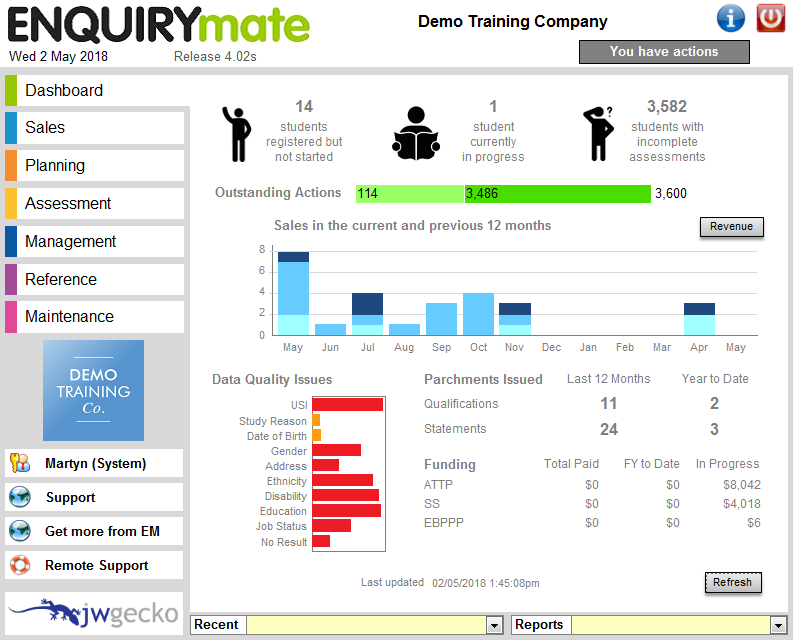 The next release of Enquiry Mate will include a "dashboard" display which will be placed in front of the Sales Menu.
The new page shows a compact display of the critical data in your EM database including
Current student counts
Number of outstanding actions for you and everyone else
Chart of last 12 full months of sales (or revenue) and the current month to date
Count of parchments issued in the last 12 months and the current year to date
The common missing AVETMISS data
Funding payments made and due by funding scheme (top 4 by student count)
This is a sample from our program test database (please excuse the odd data indicated)
The new dashboard will appear in release 4.02s, so watch for the "NEW VERSION" notice on the main menu!
Back to main newsletter page.